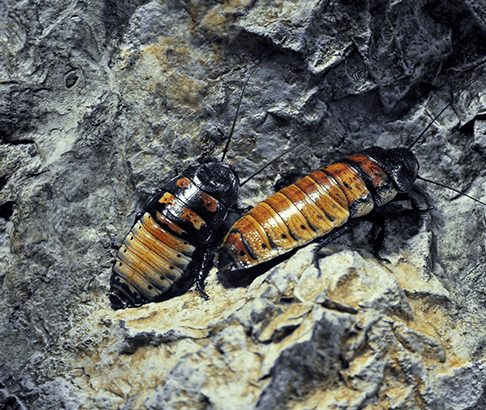 Kilgore, Texas Pest Control
All over the U.S., homes end up infested with bees, wasps, termites, rats, and all manner of damaging pests. These pests can cause a considerable amount of damage to your home, frighten your children, and even injure you and your family. Despite some of our best efforts to prevent it, however, pests sometimes invade our homes and often cause problems for the people living there, something our pest control team at Bizzy Bee Pest Solutions is dedicated to eliminating.
About Us
Kilgore, TX Pest Control Solution
When pests get out of control and cause serious damage to your property, you should call the professional pest-control crew at Bizzy Bee Pest Solutions services Kilgore, TX and much of eastern Texas. We provide our customers with a painless solution to all of their pest control problems. Give us a call at (903) 720-7717 or set up an appointment online and we can be ridding you of your problem immediately.
Removal Services
Bizzy Bee Pest Solutions can remove a wide variety of different kinds of pests. Those include, but are not limited to, bees, spiders, wasps, roaches, mice, rats, termites, scorpions and more. You can contact us for a full list of the various services that we provide to Kilgore, TX homeowners.
Prevention Services
One of our specialties at Bizzy Bee Pest Solutions is termites. We can not only help you remove termites from your property, but we can also help you seal the wood and other materials that termites can eat through. Termites have been known to eat drywall, paper, and even plastic. In other words, they can do thousands of dollars in damage to your house.
If you have a termite contract already, we can help transfer the contract for you. As specialists, we are employed by a number of Texas homeowners to provide expert termite termination, removal, and protection services.
Eastern Texas is much wetter and more humid than other areas of Texas. For that reason, termites are not uncommon. The feed on the moisture in common house building materials and by the time they're done, they can do thousands of dollars in serious damage. Furthermore, fixing that damage is purposeless if you don't remove the problem first.
In addition, Texas has Africanized Honey Bees, also known as killer bees. Alongside other kinds of bees, wasps, and hornets, these pests can be a danger to you and your children. They can form nests on your home, in your shed, or various trees on your property.
On top of that, Texas is home to black widow spiders and other forms of poisonous insects. These insects are potentially lethal.
The expert pest control team at Bizzy Bee Pest Solutions can safeguard your most important investment and the people you love from dangerous pests carrying toxic venom or disease.
If your home is infested, give the professional pest-control experts at Bizzy Bee Pest Solutions a call and we can begin working on a solution to remove the infestation from your property.
I have known Wade and Bizzy Bee for 10 years. Prompt, professional, and spot on for what ever specific insect issue you are dealing with, every time!

WALTER L PERDUE, Client
Absolute best pest control people. Wade is very knowledgeable and gets the job done.

GARRETT GUNN, Client
Awesome service and speedy professional employees. Highly recommend.

PATRICIA FOSTER, Client
Great people and great work

AARON HAYNER, Client
Great customer service!

KELLIE KAMPIOM, client
Residential
Specializing in Quarterly
Termite Control and Treatments
Full Yard and In House Treatments
All Types of Pests and Rodents