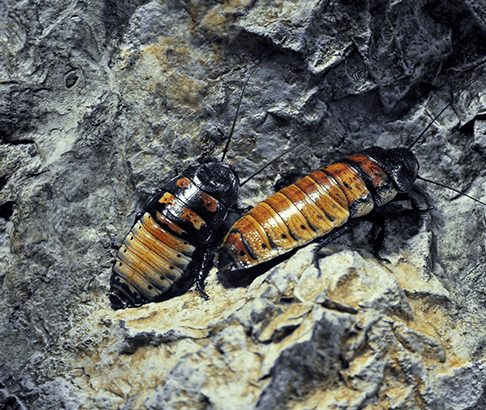 Hallsville, Texas Pest Control
Homes all across the U.S. experience an infestation of bugs or rodents every year. While keeping a clean home can help prevent some pests in the home, oftentimes there is little one can do to completely prevent unwanted pests from entering your home. This is especially true in Hallsville, as the unique climate and surrounding area make the city a target for several types of insects and rodents that can disturb your way of life and potentially threaten your family.
About Us
Hallsville, TX Pest Control Experts
If pests are invading your home, call our professional Hallsville, TX pest control who understands the local environment and the problems facing Hallsville residents. Bizzy Bee Pest Solutions has been operating in Hallsville and throughout East Texas providing our customers with a painless solution to their pest control problems. Give us a call at (903) 720-7717 or set up an appointment online and we can start to rid you of your problem immediately.
Common East Texas Pests
East Texas is home to a number of common house pests that will ruin everything from exposed wood to your garden. Some of these include:
Africanized honey bees

have been known to nest in sheds, barns, and even occupied homes. They're extremely adaptable and can nest almost anywhere. They can also be quite dangerous.

American cockroaches

can infest just about any domicile. That's because they have a high rate of reproduction and are very good at adapting to find sustainable food sources. Nonetheless, a professional Hallsville, TX exterminator can take care of them for you. Texas is also home to Oriental cockroaches as well as German cockroaches.

Bed bugs

are just the worst. They infest wood and mattresses and feed off those who are sleeping hauling away tiny amounts of their blood. They're notoriously difficult to get rid of and they're very easy to track from one place to another.
Other Types of Pests You May Find in Hallsville
Some other common types of pests in Hallsville also include:
Formosan termites

are the bane of all those who have wood in their homes. There are however ways of keeping them off your hardwood floors and getting rid of them if they manage to invade. They get into homes through tiny cracks in concrete or wood, but they require constant moisture to survive. While termites are known for feeding on wood, they can also eat drywall, paper, and even plastic.

House mice

, like roaches, breed fast and eat everything. That is why they can be found wherever there are people. House mice like to breed indoors and they are especially drawn to the heat and shelter of occupied homes.

Norway rats

burrow through ground leaving unsightly holes on your property. From there they can burrow under your house and into your basement through cracks in the foundation.

Paper wasps

make massive nests on your home and then fly around with their huge stingers. Generally speaking, you don't want to disturb the nest yourself and should have it professionally removed.
Texas is home to many more pests and East Texas is notable because it's wetter and more humid than other parts of Texas. If you have an infestation, call Bizzy Bee Pest Solutions in Hallsville, TX for all your pest control needs.
I have known Wade and Bizzy Bee for 10 years. Prompt, professional, and spot on for what ever specific insect issue you are dealing with, every time!

WALTER L PERDUE, Client
Absolute best pest control people. Wade is very knowledgeable and gets the job done.

GARRETT GUNN, Client
Awesome service and speedy professional employees. Highly recommend.

PATRICIA FOSTER, Client
Great people and great work

AARON HAYNER, Client
Great customer service!

KELLIE KAMPIOM, client
Residential
Specializing in Quarterly
Termite Control and Treatments
Full Yard and In House Treatments
All Types of Pests and Rodents